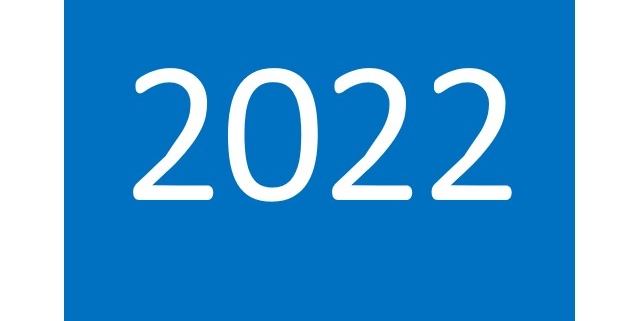 Le Gac, M., Mary, L., Metegnier, G., Quéré, J., Siano, R., Rodríguez, F., Destombe, C., Sourisseau, M. 2022. Strong population genomic structure of the toxic dinoflagellate Alexandrium minutum inferred from meta-transcriptome samples. Environmental Microbiology and Environmental Microbiology Reports. (in press).
Díaz, P. A., molinet, C., Seguel, M., Niklitschek, E.DJ., Díaz, M., Álvarez, G., Pérez-Santos, I., Varela, D., Guzmán, L., Rodríguez-Villegas, C., Figueroa, R.I. 2022. Modelling the spatial and temporal dynamics of paralytic shellfish toxins (PST) at different scales: implications for research and management. Toxins (In press)
Rodríguez-Villegas, C., Díaz, P.A., Salgado, P., Tomasetti, S., Díaz, M., Marín, S.L., Baldrich, A.M., Niklitschek, E., Pino, L., Espinosa, K., Figueroa, R.I. 2022. The role of physico-chemical interactions in the seasonality of toxic dinoflagellate cyst assemblages: The case of the NW Patagonian fjords system. Environmental Pollution 311(1-2):119901. DOI: 10.1016/j.envpol.2022.119901
Rodríguez-Villegas, C., Figueroa, R.I., Pérez-Santos, I., Molinet, C., Saldías, G., Rosales, S., Alvarez, G., Linford, P., Díaz, P.A. 2022. Continental shelf off northern Chilean Patagonia: A potential risk zone for the onset of Alexandrium catenella toxic bloom? Marine Pollution Bulletin 184. DOI: 10.1016/j.marpolbul.2022.114103.
Buttay L, Vasseur D, González-Quirós R, Nogueira E. 2022. Nutrient limitation can explain rapid transition to synchrony in an upwelling-driven diatom community. Limnology and Oceanography, 67, 2022, S298–S311, doi: 10.1002/lno.12033.
Arteaga-Sogamoso, E., Riobó, P., Rodríguez, F., Mancera, J.E., Franco, J.C. First record of the dinoflagellate Prorocentrum borbonicum in the Continental Coast of Colombian Caribbean: A new 42 hydroxipalytoxin producer. Frontiers in Marine Science. https://doi.org/10.3389/fmars.2022.973250
Nogueira, E., Bravo, I., Montero, P., Díaz-Tapia, P., Calvo, S., Ben-Gigirey, B., Figueroa, R.I., Garrido, J.L., Ramilo, I., Lluch, N., Rossignoli, A.E., Riobó, P., Rodríguez, F. 2022. HABs in coastal upwelling systems: insights from an exceptional red tide of the toxigenic dinoflagellate Alexandrium minutum. Ecological Indicators 137, 108790. https://doi.org/10.1016/j.ecolind.2022.108790
Fernández-Castro B, Peña M, Nogueira E, Gilcoto M, Broullón E, Comesaña A, Bouffard D, Naveira Garabato AC, Mouriño-Carballido B. 2022. Intense ocean mixing by fish spawning aggregations. Nature Geosciences, 15, 287-292, 10.1038/s41561-022-00916-3.
Díaz, P.A., Álvarez, G., Pizarro, G., Blanco, J., Reguera, B. 2022. Lipophilic Toxins in Chile: History, Producers and Impacts. Mar. Drugs 20: 122. https://doi.org/10.3390/md20020122
Ruiz-Villarreal, M., Sourisseau, M., Anderson, P., Cusack, C., Neira, P., Silke, J., Rodríguez, F., Ben-Gigirey, B., Whyte, C., Giraudeau-Potel, S., Quemener, L., Arthur, G., Davidson K. 2022. Novel methodologies for providing in situ data to HAB early warning systems in the European Atlantic Area: the PRIMROSE experience. Frontiers in Marine Science. https://doi.org/10.3389/fmars.2022.791329
Sandoval, A., Aguilera-Belmonte, A., Basti, L., Figueroa, R.I., Riobó, P., Oyanedel, S., Álvarez, G., Mancilla, G., Díaz, P.A. 2022. Effects of temperature and salinity on growth and cytotoxicity of the fish-killing microalgal species Heterosigma akashiwo and Pseudochattonella verruculosa. Marine Pollution Bulletin 174:113234. https://doi.org/10.1016/j.marpolbul.2021.113234
Cuadrado, A., Figueroa, R.I., Sixto, M., Bravo, I., De Bustos, A. 2022. First record of the spatial organization of the nucleosome-less chromatin of dinoflagellates: The nonrandom distribution of micro satellites and bipolar arrangement of telomeres in the nucleus of Gambierdiscus australes (Dinophyceae). Journal of Phycology 58(2), DOI: 10.1111/jpy.13236
https://vgohab.com/wp-content/uploads/2022/01/2022.jpg
426
639
Francisco Rodríguez
https://vgohab.com/wp-content/uploads/2018/03/logo-1.png
Francisco Rodríguez
2022-10-28 11:37:56
2022-10-28 11:37:57
Publicacions 2022